Descrizione
IL PREZZO INDICATO E' ESCLUSO DAL COSTO DI SPEDIZIONE PER L'IMPORTAZIONE IN ITALIA CHE VERRA' COMUNICATO AL MOMENTO DELL'ORDINE.
Prezzi a partire da euro 3.928. Richiedici un preventivo in base alla colorazione e agli accessori che preferisci!
L'MXS è un aeroplano acrobatico interamente in composito all'estremità di dimensioni inferiori della classe 3m (40%). Vanta la combinazione di colori vincente del campionato del mondo di Rob Holland. I colori rosso, bianco e nero sono i preferiti dalla maggior parte dei piloti acrobatici modello, e questo schema combina grande visibilità con la storia vincente. Puoi anche ordinare il tuo MXS in vari schemi personalizzati e monocolore, contattaci e lavoriamo per te.
Not too long ago we realized that there are so many 150 cc engines sitting on the shelves of our customers rendered too small for the modern 3+ Meter 40%ers, but still a bit too big and heavy for the 2.6m - 2.7m 35% aerobatic planes ever so popular lately. Finding a home for these beautiful, totally reliable, well decorated 150cc engines must have gone through the minds of many aerobatic pilots.
At the same time Rob Holland had won the Aerobatic World Championships in his totally awesome MXS, which had been a very special factory build down to exactly his requirments, painted in a color scheme which surpassed everything we had seen on a full scale aerobatic plane.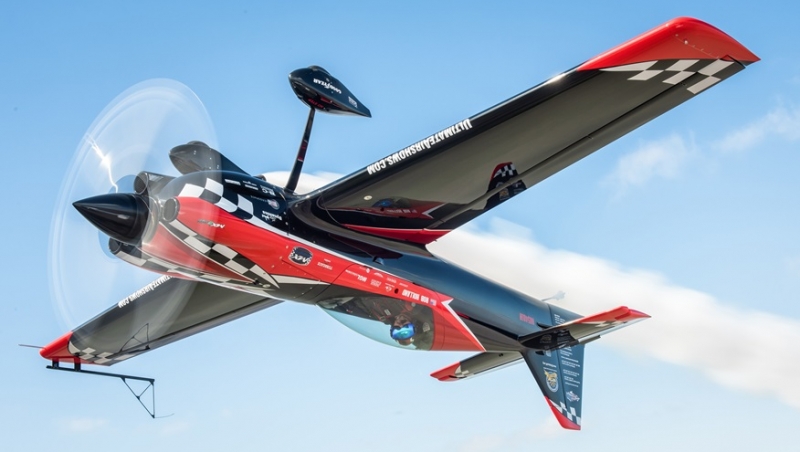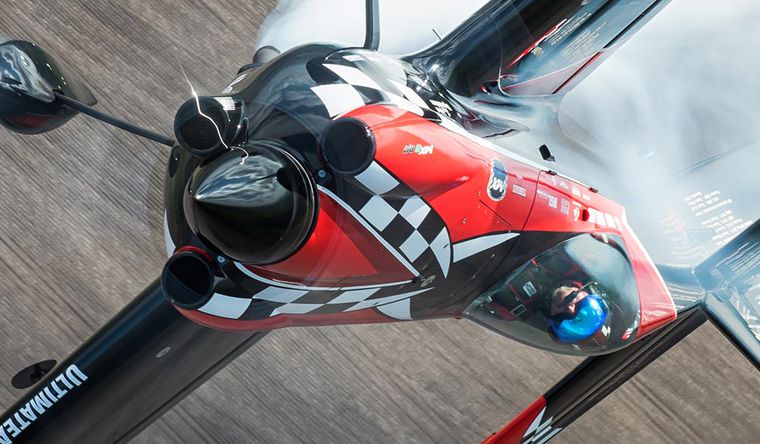 Wait a minute....! Where are the molds of our old MX-2??? What was the wingspan on that one? 2.9m? 114"? This sounds like a solution!
And that's what we said and started with some planning.
Looking at the MX-2 we produced many years ago, we had to throw the old concept overboard. Obviously a new cowling and a new canopy / canopy frame had to be designed. But there were also a lot of other features we wanted to incorporate in that airplane. With the current success of our Extra 330LX, after all the industry changing mods we did to this airplane at the beginning of 2019, the all new MXS had to boast the same features. That meant to make new wings with the same airfoil as our Extra and center hinged, bevelled ailerons. The same had to be done with the stab/elevator and rudder.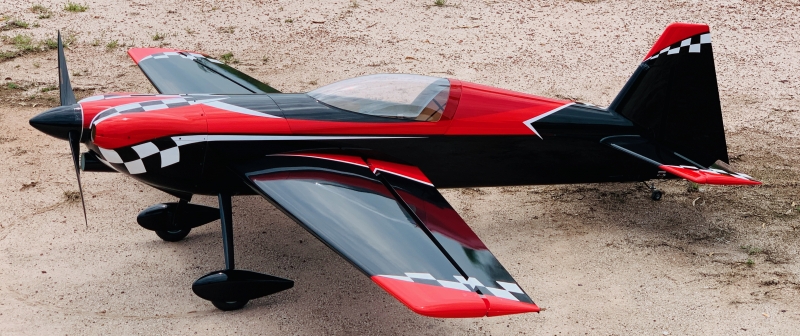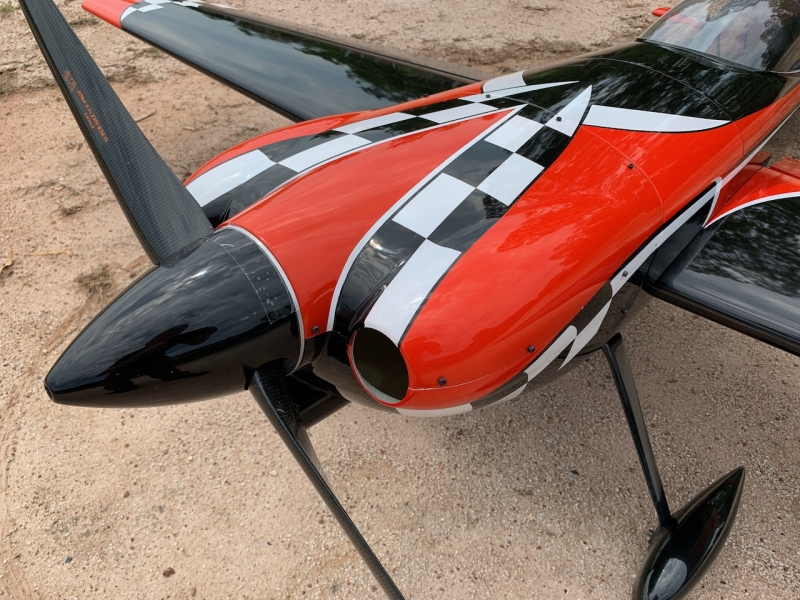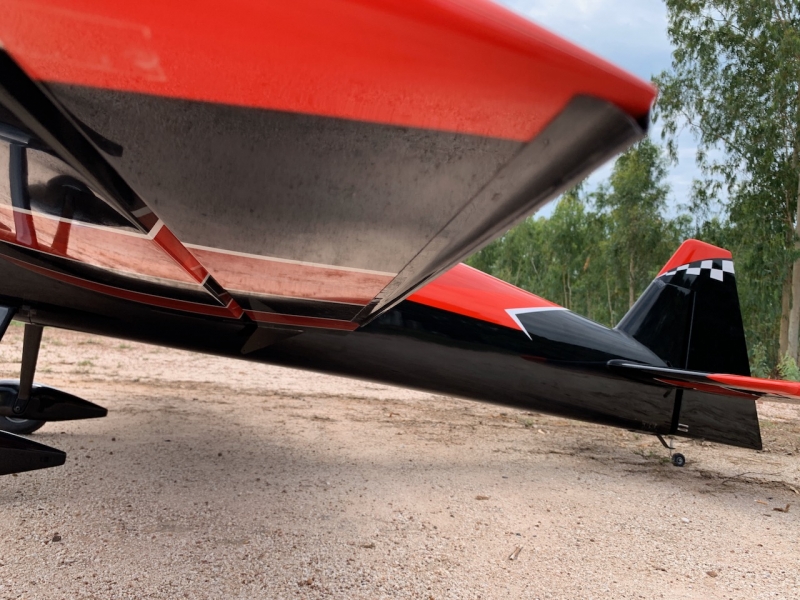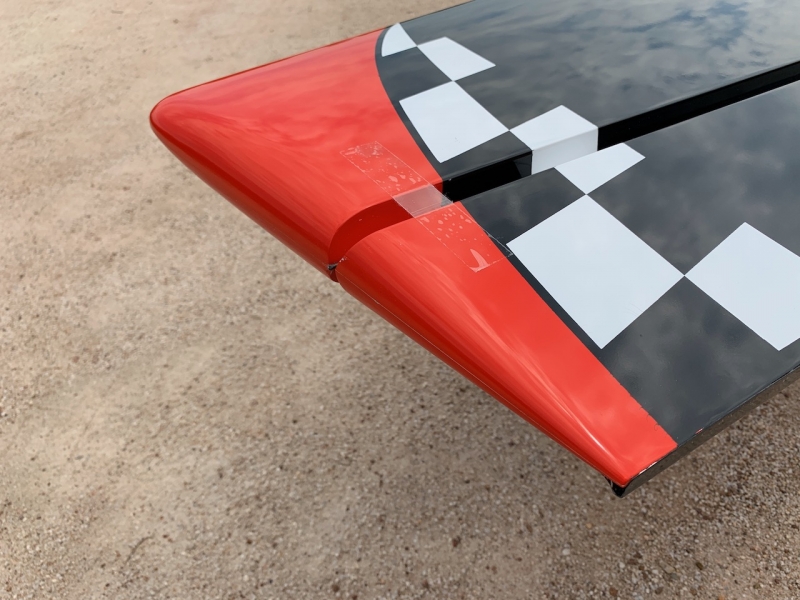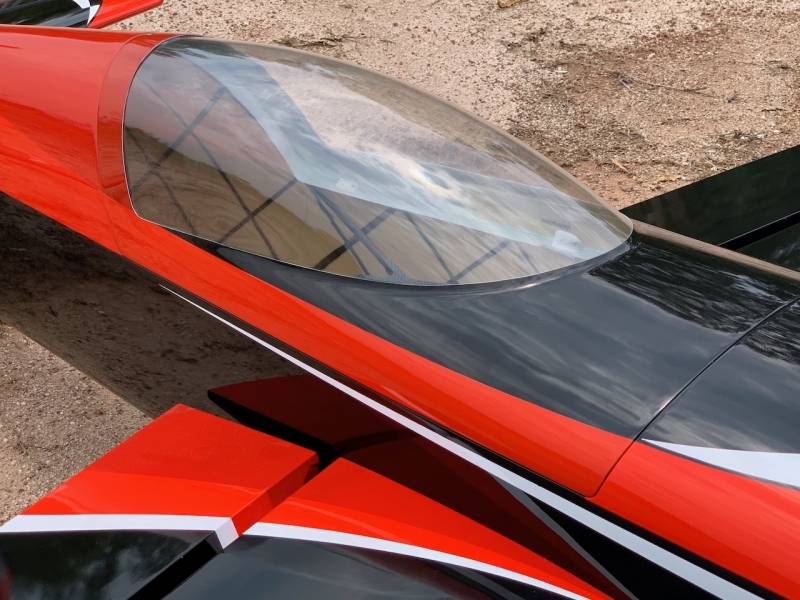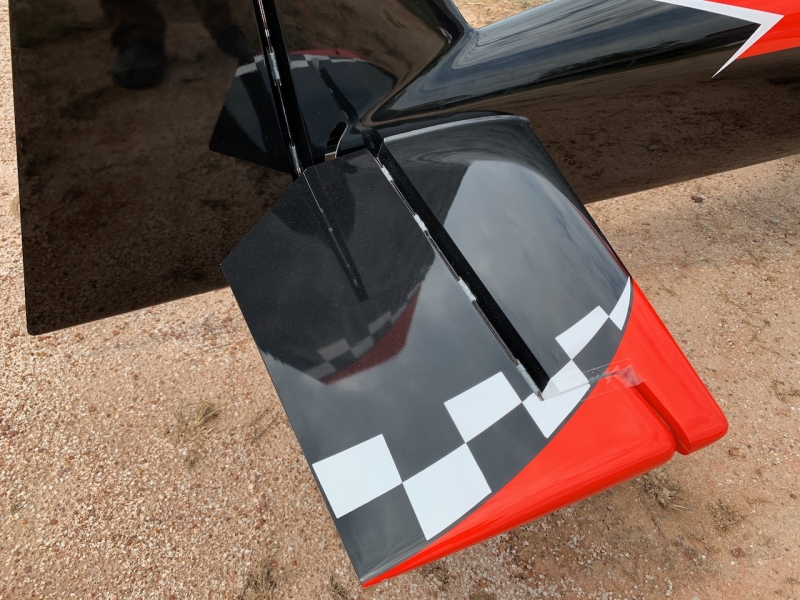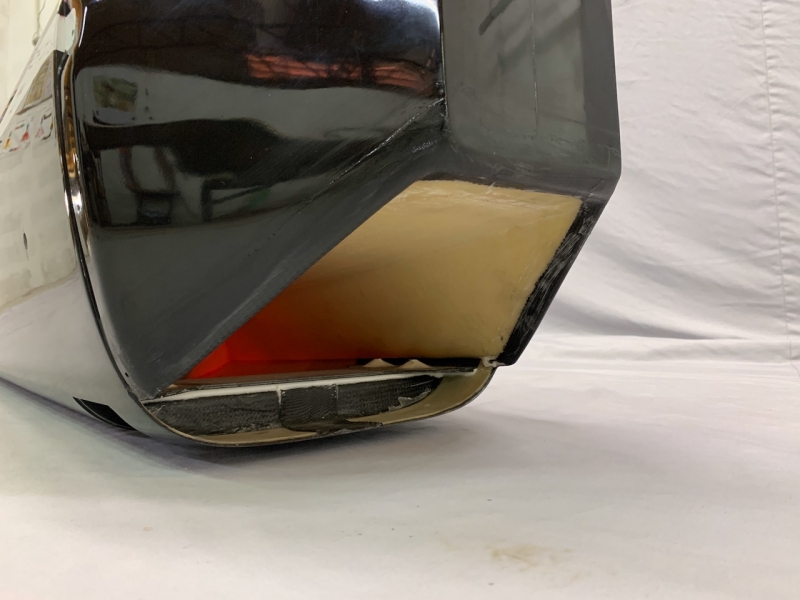 The wing was moved a little further up, the stab down, allowing space for an intergral exhaust compartment, sealing off the heat of any canister installation and creating great engine cooling airflow. The new, one-piece superlight landing gear moved a little down and got clamp mounted from outside. That makes room for up to 80mm diameter canisters in the muffler compartment!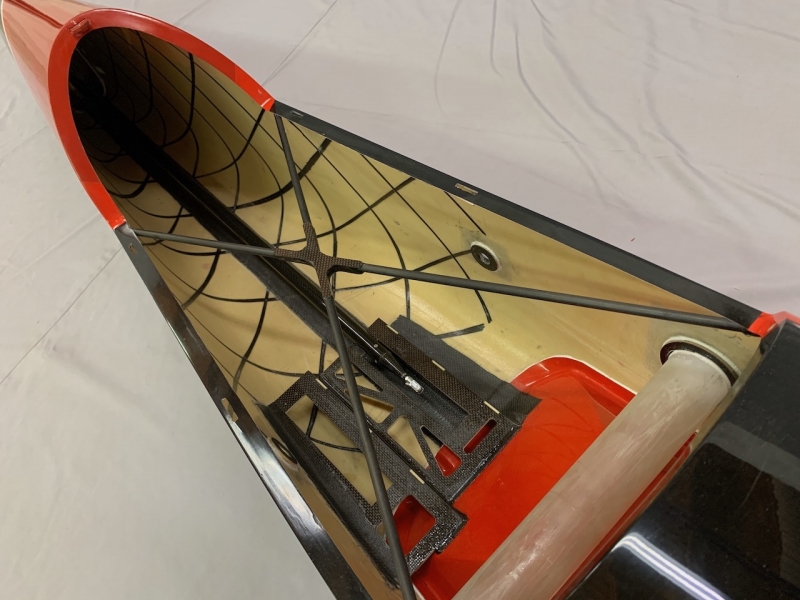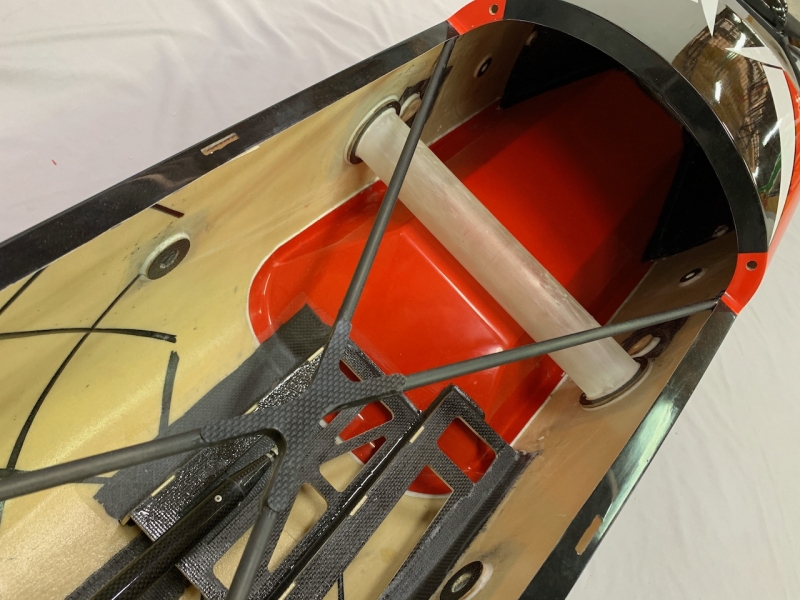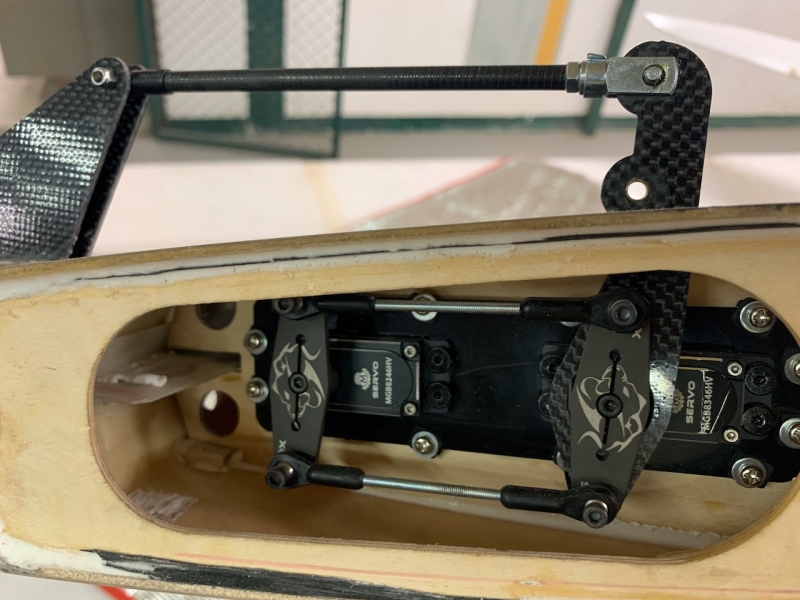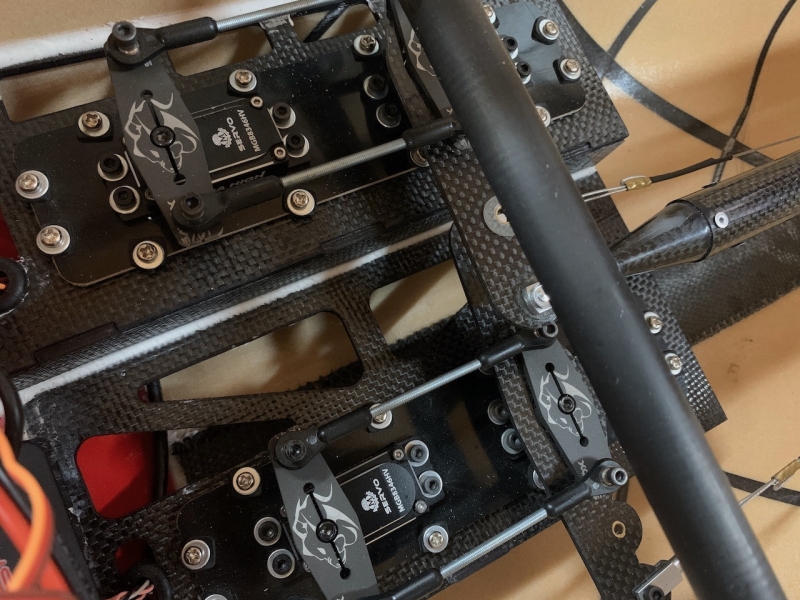 Rudder and elevator servos moved into the CG area just behind the wing tube, taking over the bell crank and push rod solution of the Extra. Aileron control was a little simplified by installing two ganged ailerons servos into the wing roots, having a very similar effect like the exciting solution in the Extra, where even the aileron srevos moved into the fuse - it became just a little less complex. Of course, the use of all carbon wing and stab tubes adds strength at minimized weight.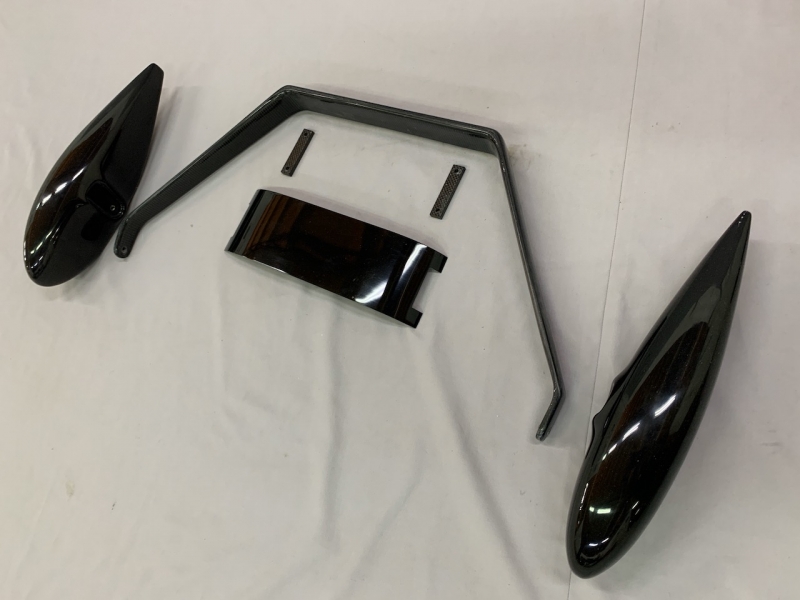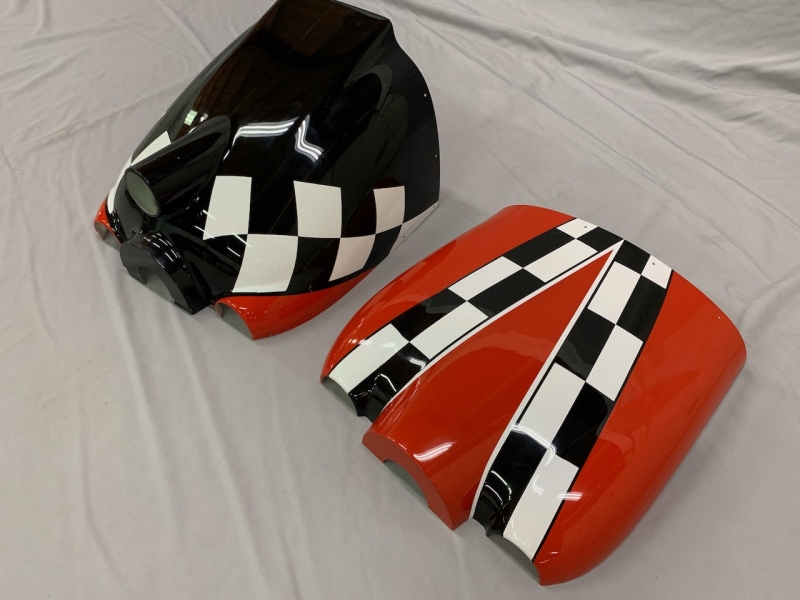 So, the concept of concentrating all mass in the CG area and keep stab and wings as light as possible has been fully applied here, too. Resulting in a superlight 40% airplane with the agility of a 35%. Simply breathtaking!
Last but not least, we got the real deal paint scheme on it and and asked the Champion of Champions, Rob Holland, to endorse it...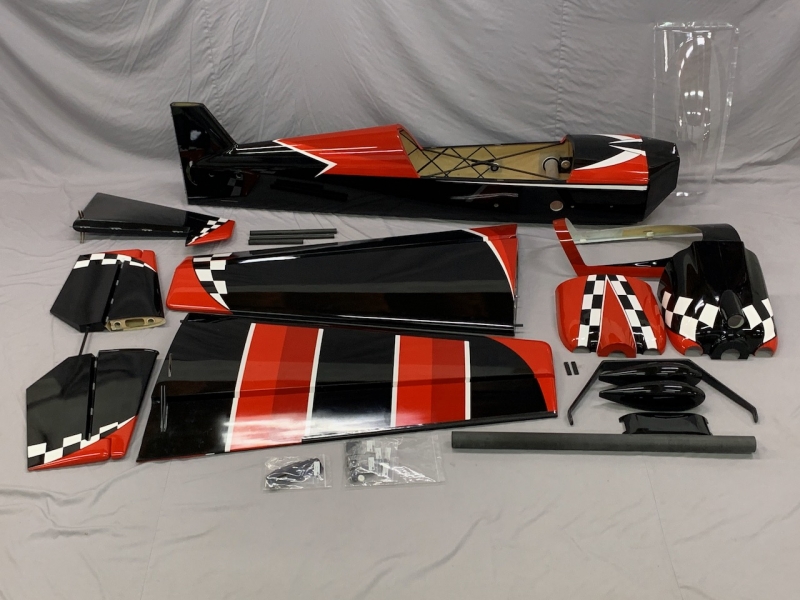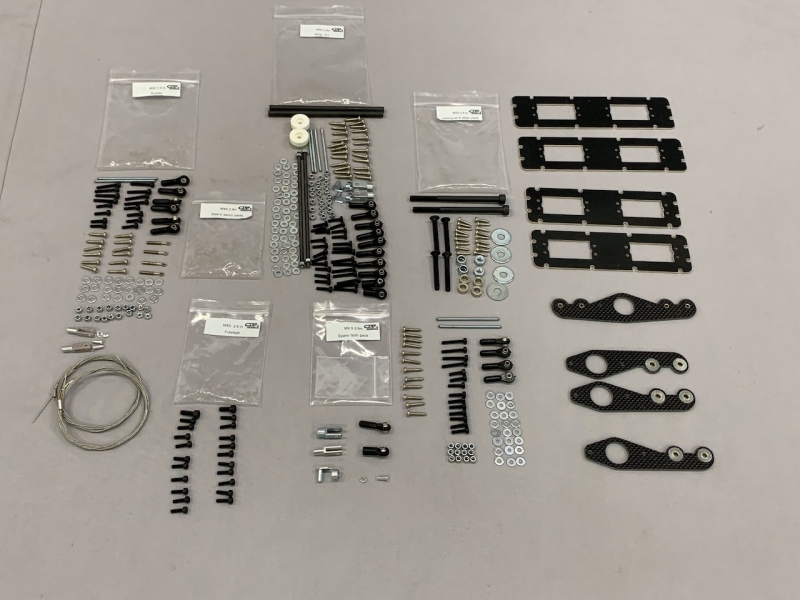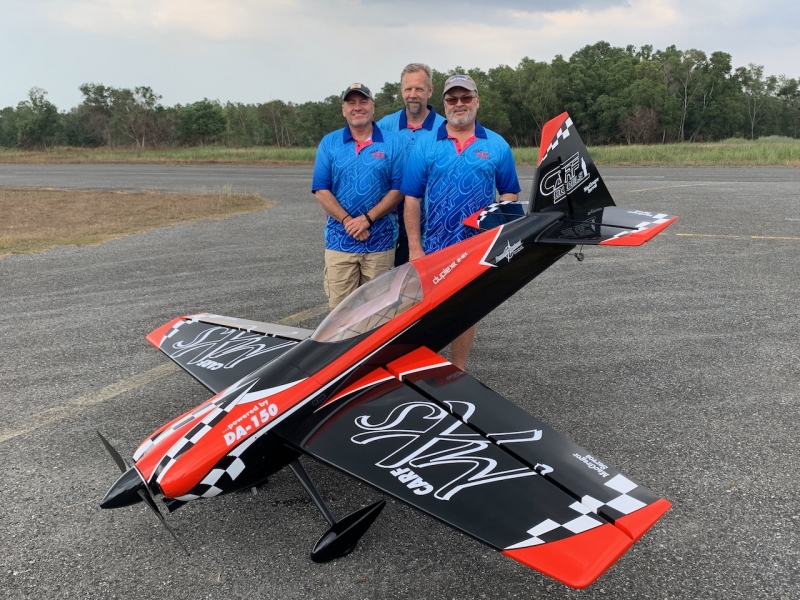 The result is now ready to be presented to you:
The CARF-Models MXS in the Rob Holland Special Edition.
Super light, ultra strong, totally prefabricated, complete and almost ready to fly.
Install your servos, engine, fuel, smoke and RC equipment and go!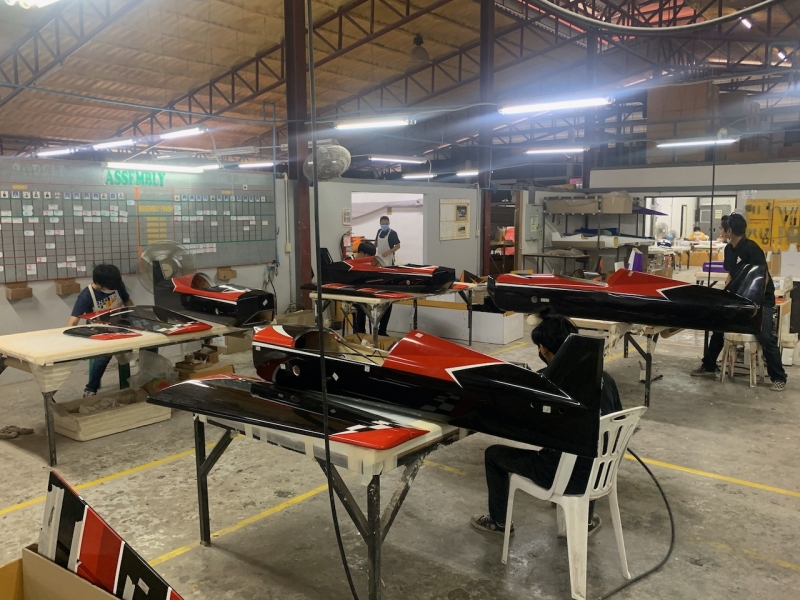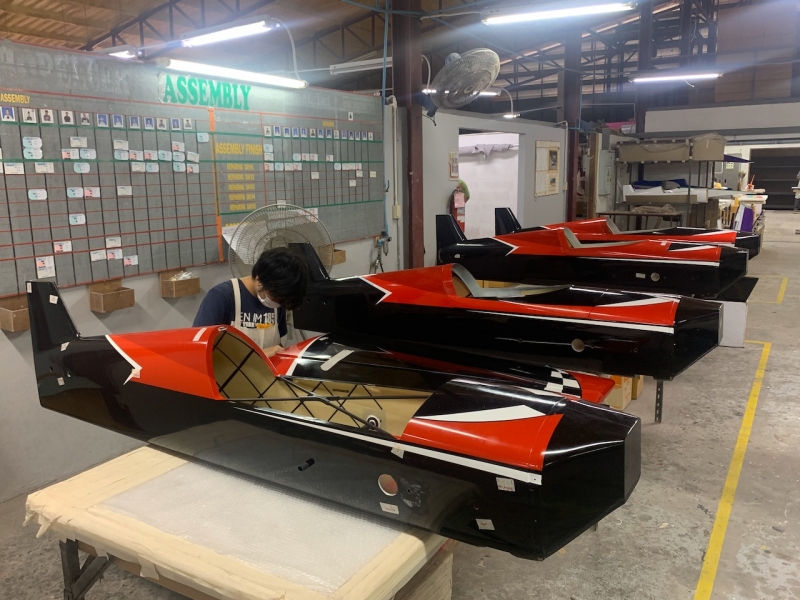 Scheda Tecnica
Apertura alare: mt. 2,90
Lunghezza fusoliera: mt. 2,75
Peso a secco: 15.8-17 kg
Motorizzazioni: 140cc 170cc

Servi: 9 high power digital servos