Descrizione
IL PREZZO INDICATO E' ESCLUSO DAL COSTO DI SPEDIZIONE PER L'IMPORTAZIONE IN ITALIA CHE VERRA' COMUNICATO AL MOMENTO DELL'ORDINE.
Prezzi a partire da euro 4.037. Richiedici un preventivo in base alla colorazione e agli accessori che preferisci!
Anche se questo Extra 330LX sembra essere molto simile al suo predecessore con solo un tettuccio più lungo e superfici di controllo un po 'più grandi, non è affatto così. È un design completamente nuovo, dove quasi nulla si basa su qualcosa che era stato fatto prima. Questo Extra è una vera RIVOLUZIONE nel mercato acrobatico su larga scala, qualcosa di mai fatto prima, qualcosa di così speciale e così diverso che era un rischio reale iniziare questo progetto in primo luogo - perché molti ci hanno detto che quello che stavamo cercando di fare era impossibile. Ragazzo si sbagliavano! I modelli CARF 330LX stanno effettivamente sfidando la gravità e l'inerzia.
Volevamo creare una macchina da competizione con tutti i vantaggi di un aeroplano composito come rigidità, durata, incredibile rigidità, resistenza e una superficie verniciata 2K immacolata, ma eliminare gli svantaggi come peso maggiore, comportamento più lento, più inerzia e Problemi di CG con enigmi leggeri e momenti di coda lunga.
Tutto questo sarebbe coperto facilitando il modo più leggero di attaccare le superfici di controllo e spostare tutti i servi il più vicino possibile al CG. Anche se ciò significava spostare in avanti i servocomandi dell'elevatore e quelli degli alettoni nella fusoliera. Se potessi collegare ogni servo al ricevitore senza una prolunga, significa che non c'è modo di spostarli più vicino al CG, abbiamo pensato. E questo l'abbiamo fatto.
General Information
Even though this Extra 330LX seems to be very similar to its predecessor with just a longer canopy and a little bigger control surfaces, by no means this is the case. It is a completely new design, where almost nothing bases on something which had been done before. This Extra is a real REVOLUTION in the Large Scale Aerobatic Market, something never done before, something so special and so different that it was a real risk to start this project in the first plae - because many told us that what we were trying to do was impossible. Boy were they wrong! The CARF-Models 330LX is actually defying gravity and inertia.
We wanted to create a competition machine with all the advantages of a composite airplane like rigidity, durability, incredible stiffness, strength and an immaculate, 2K painted surface, but get rid of the disadvantages such as higher weight, more sluggish behavior, more inertia and CG problems with light enignes and long tail moments.
All this would be covered by facitiating the lightest way of attaching control surfaces and moving all servos as closely to the CG as possible. Even if that meant to move the elevator servos forward and the aileron servos in the fuselage. If you could plug every servo into the receiver without an extension lead, that meant that there's no way to move them closer to the CG, we thought. And that we did.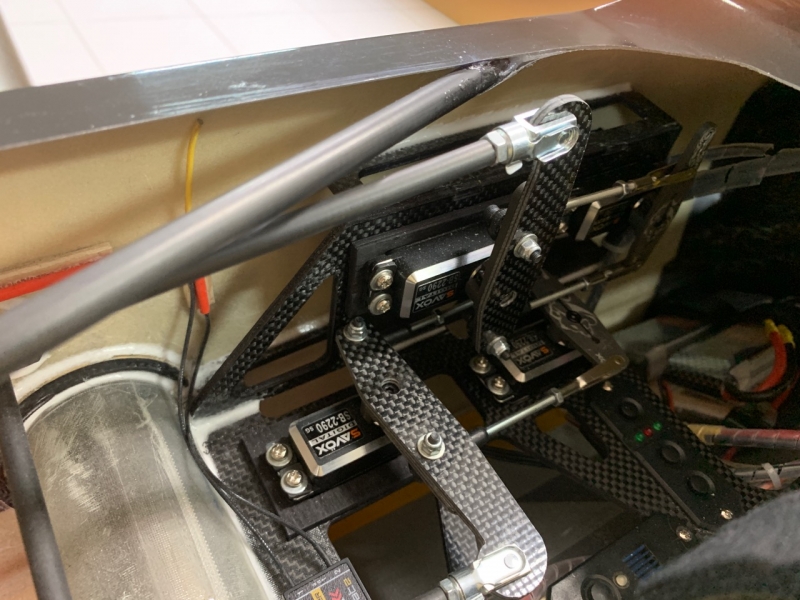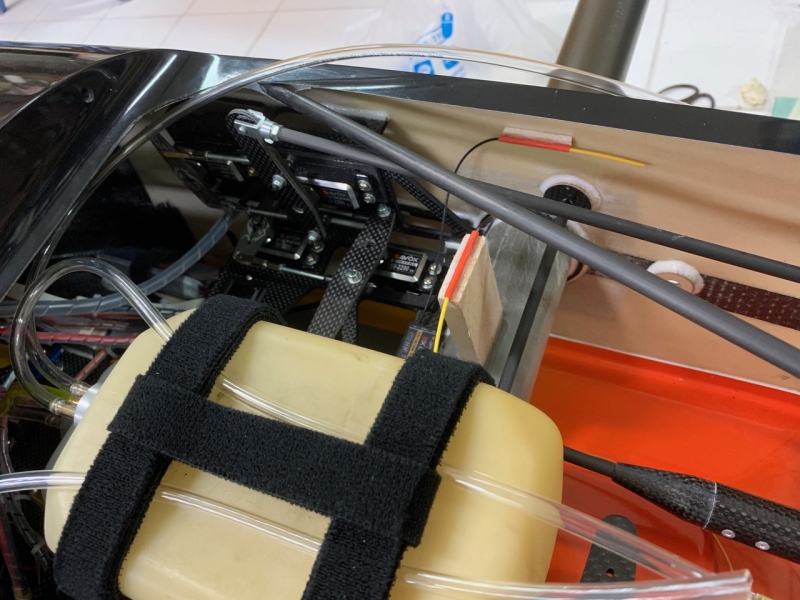 Get hooked. A new Extra is born. A giant scale aerobatic plane never been done before.
Wings
First and foremost, they feature a completely new airfoil. They really have nothing to do with the former CARF Extra versions. This airfoil is designed for highest aileron efficiency due to it's curvature, incredible stable harriers due to a large leading edge radius and still a thin cross section for very little drag when speed is of the essence.
The ailerons are bevelled, have a pretty thick trailing edge and are hinged with 7 flat hinges each, allowing the magic 38 degree deflection. A sealed hinge on top of all is responsible for roll rates which have never seen possible with a 40% aerobatic plane. Rifle rolls are only limited by the skills of the pilot. Combined with sufficient engine power the roll rate at the top of a rolling loop is still way beyond 360 deg per second, when the level flight roll rate is 720 deg per second or more. Simply insane.
All this is topped by the fact that the whole wing panel with attached aileron is weighing merely 1500 gram, that's way below 3 lb, and no servos are in that wing at all. No wires, no electrical connections, no linkages and no control horns. Ultra clean and ultra light.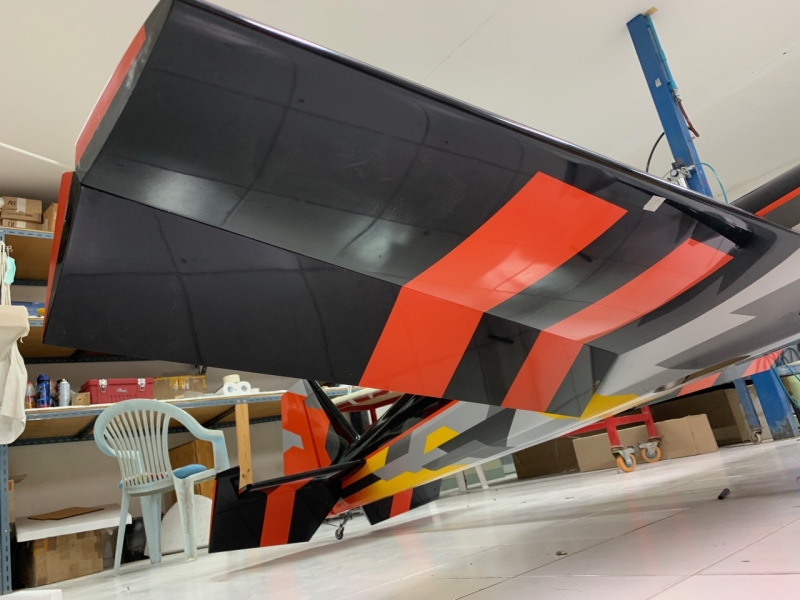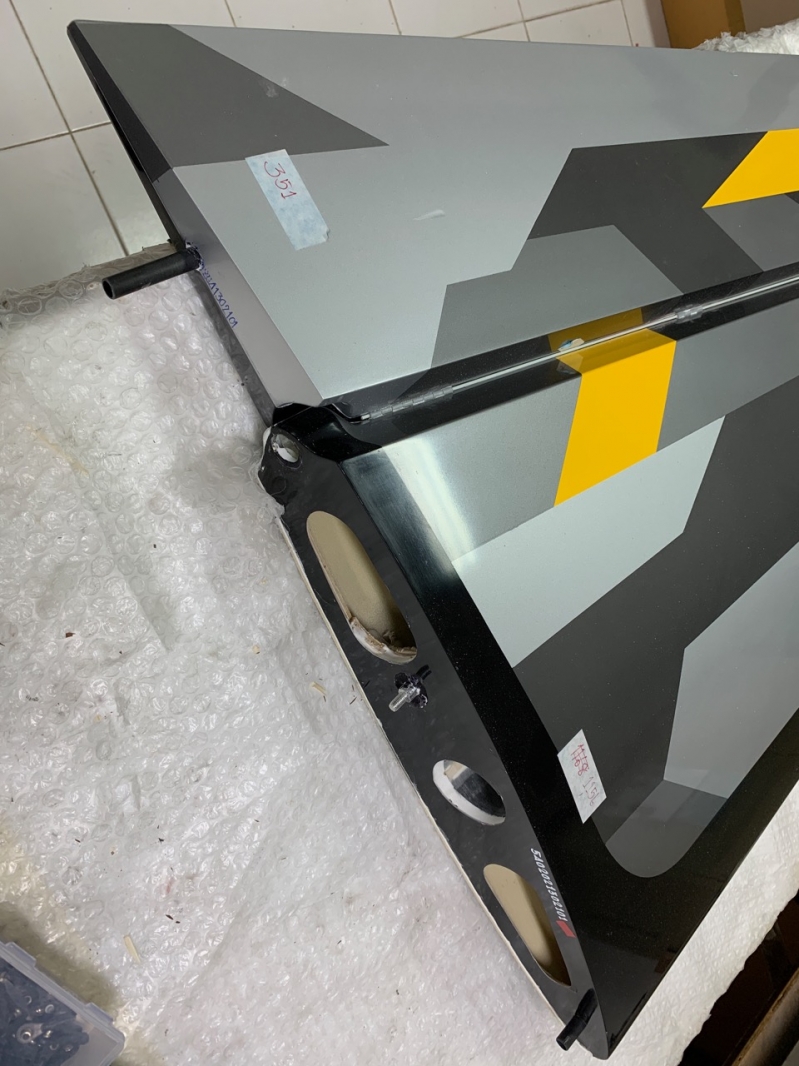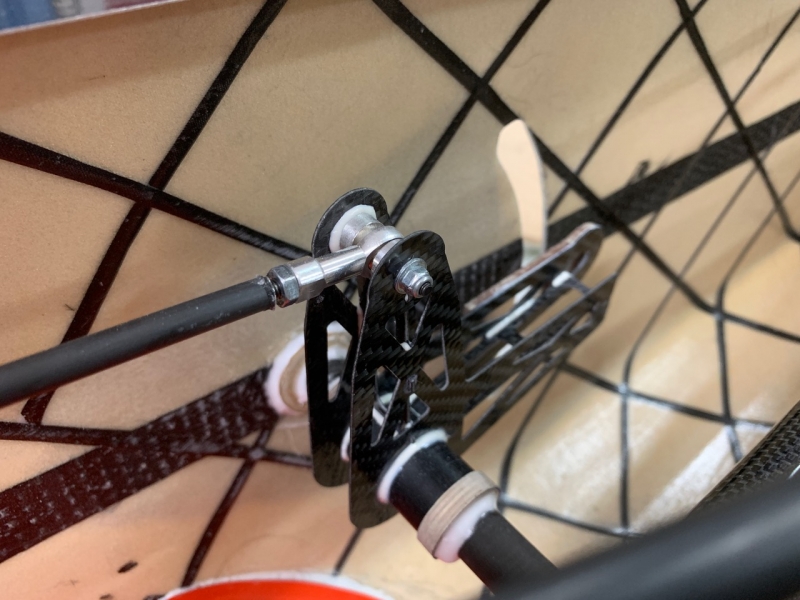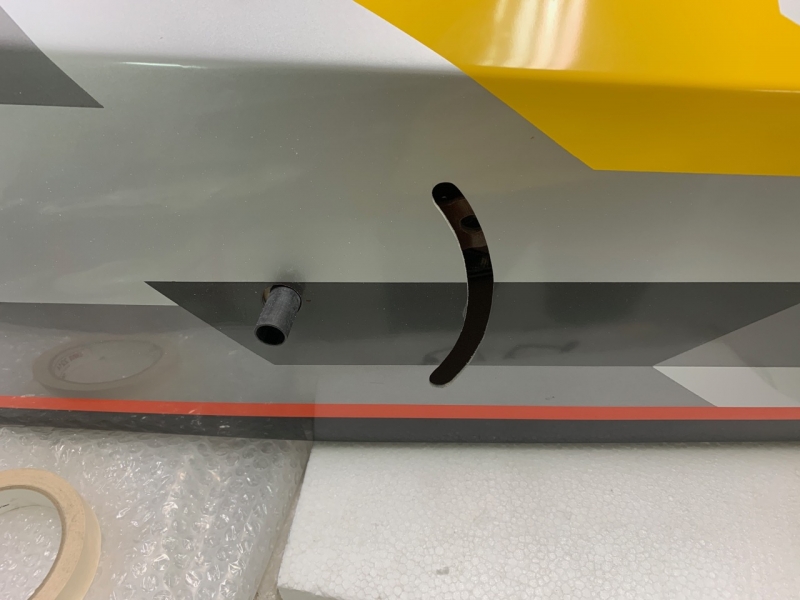 It might the the most sensational feature of the whole airplane. The one many said it would never work. But with the all composite construction, creating torsionally ultra stiff ailerons with minimal weight, we were able to make it a reality. All servos concentrated within 25 cm of the CG of the airplane. A unique feature, which will even let a light weight wooden wing behind, not only because it's not half as stiff as our composite wing, it also hasn't any weight advantage either.
Needless to say that we revisited the aileron size and ratio to the fixed wing area, optimized the plane view of the ailerons, increased the chord at the tip and found the pefect balance between roll moment and drag.
Of course this all comes pre-installed in this CARF-Models Extra 330LX. You bolt in the servos and fine-adjust the linkage - that's it!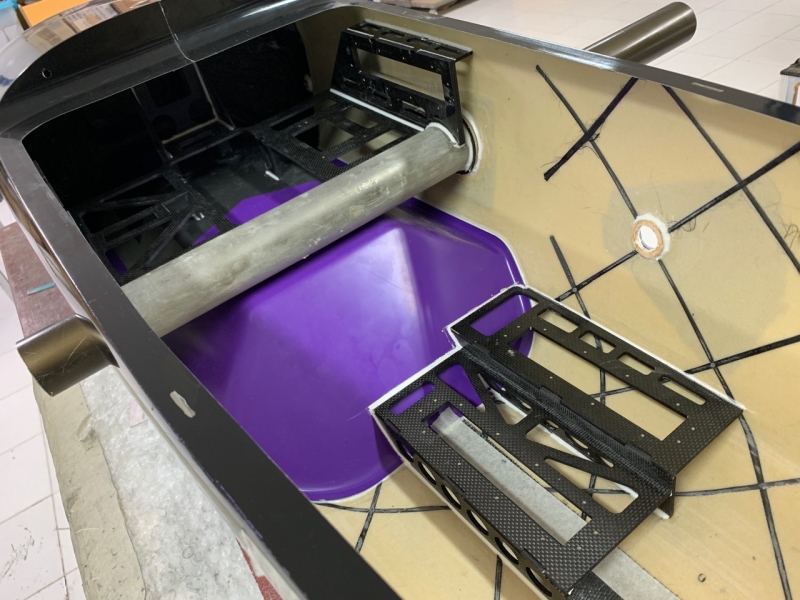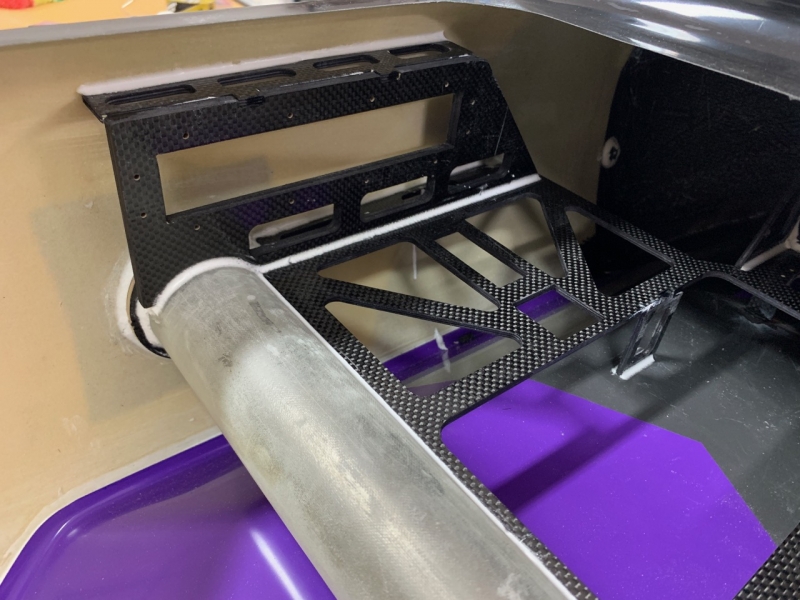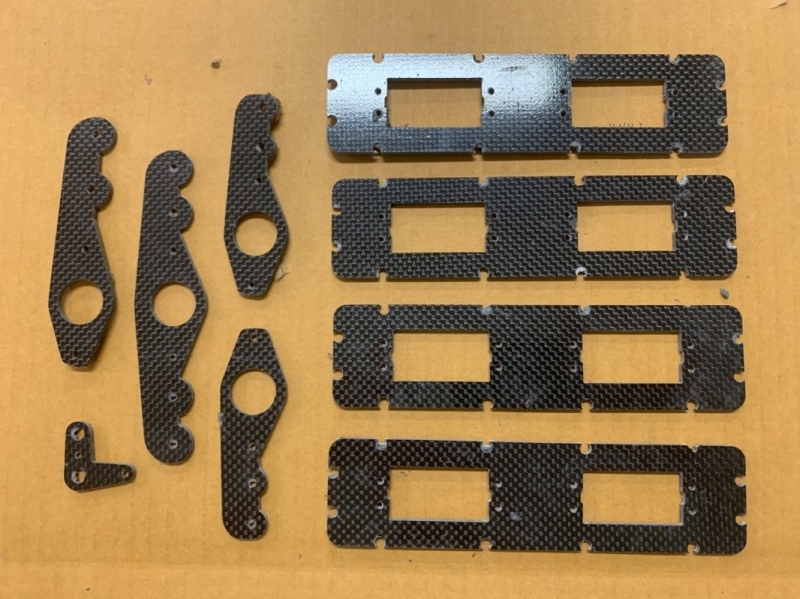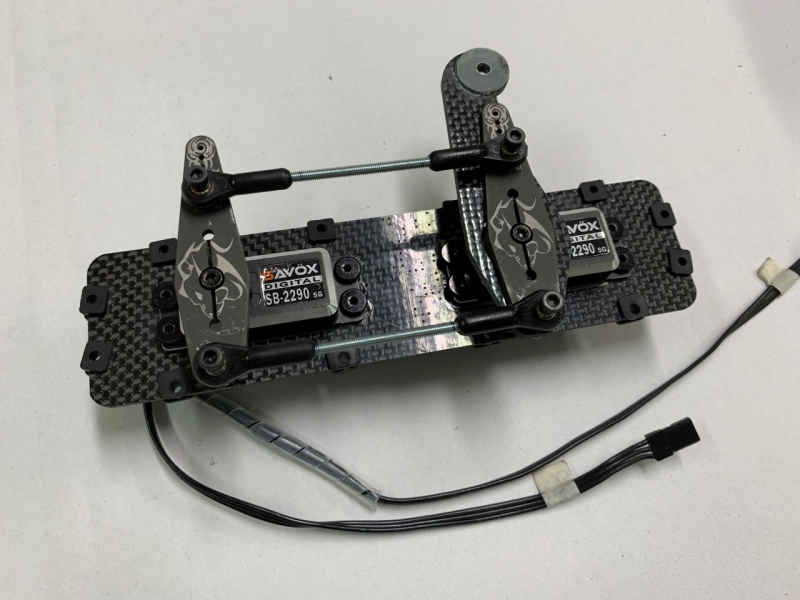 Stabs
The same is true for the stab and elevator. Elevator size has been increased, the bevelled elevators allow a deflection of 55 degrees up and down and povide the lightest possible method to hinge elevators to a stab, featuring 5 flat hinges per side.
Here, too, is no servo in the tail. A bell crank in the fuselage, a 20mm thick ultra light pushrod and a strong carbon pin interlocks the two elevators with this bell crank. That allowed us to increase the effective fuselage length remarkably, without running into CG issues, even with very light competition engines such as a ZDZ 195 Champion.
The rudder is also bevelled and hinged with 6 flat hinges. That means, the fuselage is bevelled and closed at the rear, too. Weight bearing spars holding hinge posts are eliminated. The full sandwich rudder itself is made lighter than ever with the largest control surface of its class, where the aerodynamic counter balance area has been reduced to eliminate "hunting" when flying very fast.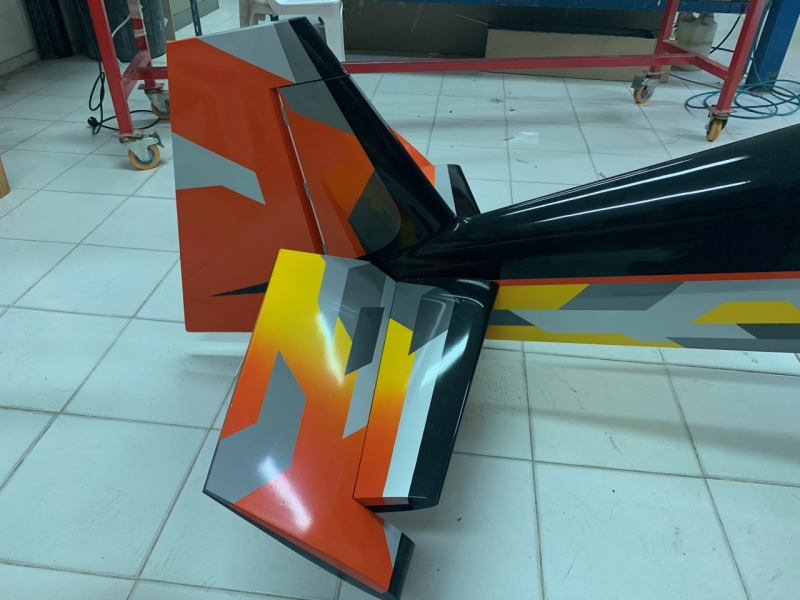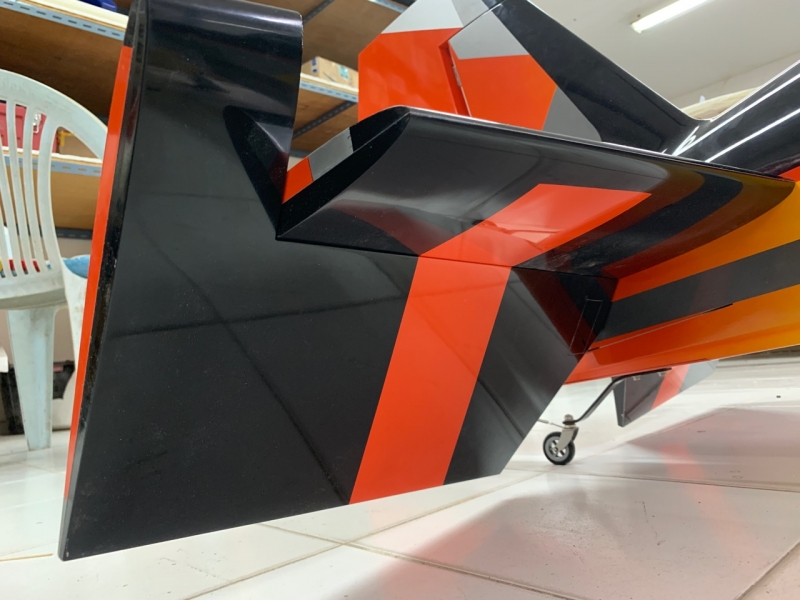 No control horns, no linkages, no electrcial connectors... there is no way to have elevators installed any cleaner and lighter.
Fuselage
The CARF-Models Extra 330LX fuselage features the old and once more reinvented 45 degree carbon net to increase the stiffness and strength. A special production technique allows the fuselage to not gain any weight, even though this feature at least doubles the torsonal stiffness. A cross bracing in the canopy frame area makes it structurally solid even if the canopy frame itself fails to carry any torsional load.
A large, light weight bell crank, mounted on the stab tube sleeve, is readily installed just like the aileron bell cranks. All wood structure around the wing tube, preparing you for the mounting of up to 10 servos right in the CG, is readily glued in.
Tandem servo mounts create very stiff bases for ganging up two servos per function, still being mounted in vibration absorbing rubbers. This is also a feature being part of the kit - ready to bolt in your servos.
The canopy frame has been redesignd, it has been extended towards the front. It creates a fuselage opening all the way to 200 mm behind the firewall, giving access to all fuel and smoke tanks, all servos and other necessary electronic equipment such as a Powerbox, Central Box or other large Power Safe receivers.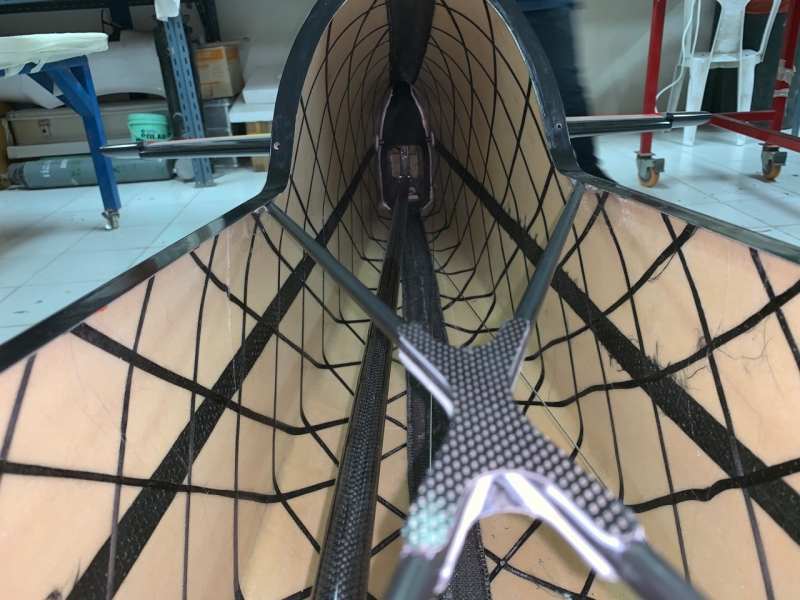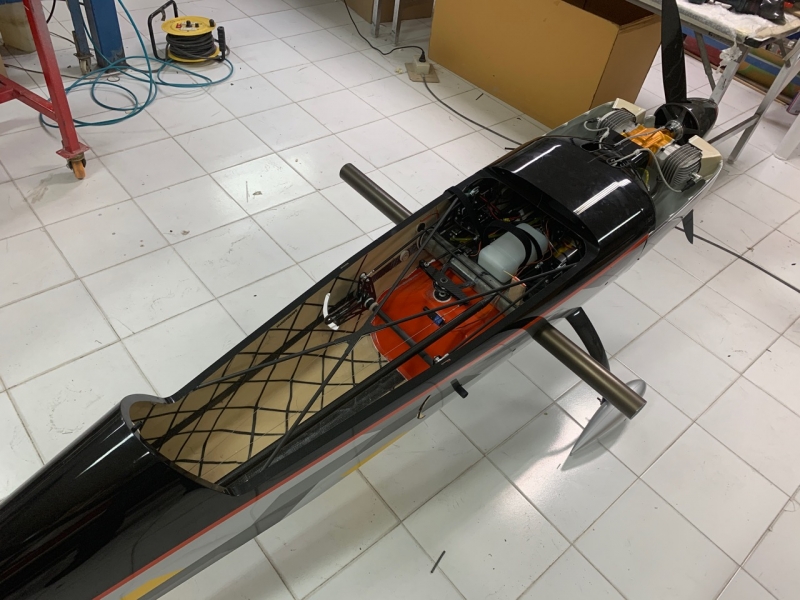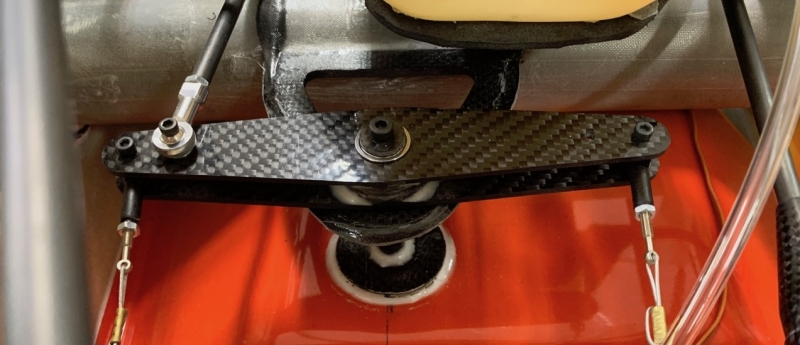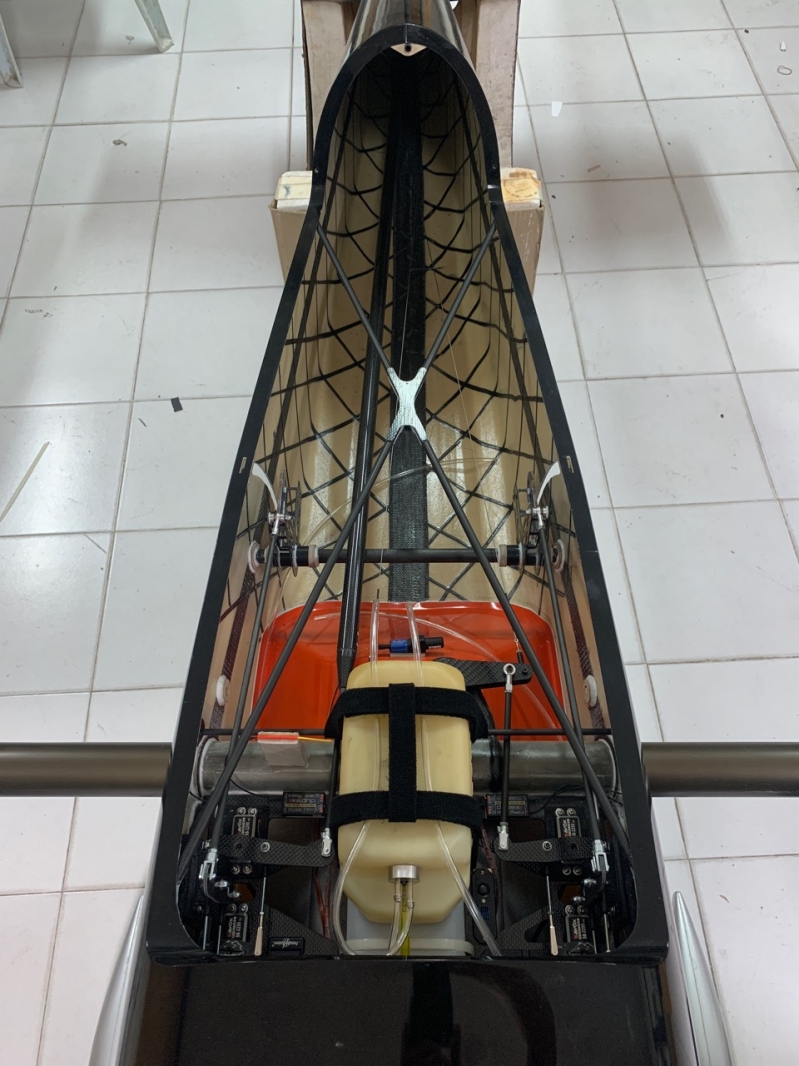 Cowling
The new style, two-part cowling is large, gives room for any 170 to 210 cc twin cylinder engine as well as all the popupar 200-220 cc four cylinder engines, since the motordome has a new design. We extended its length so that the shorter 2 cyl. engines can be mounted without any modification or cumbersome firewall extension, and for a longer 4 cylinder engine the motordome can be shortened veyr easily. A new firewall can be fitted inside the motordome with literally no efforts and right away the installation of a 4 cyl engine is accomplished.
The two-part cowling is one of the very few things taken over from the older Extra 330SC, which really has proven itself to be a very comfortable way to access the engine at the airfield. You can remove the cowling without removing prop and spinner - and this makes a big difference doing needle adjustments or any other maintenance.
The new CARF-Models 330LX has a permanently installed muffler compartment, which is an integral structural part of the fuselage and the firewall support. Besides the structural necessity making the fuselage incredibly stiff, dampening vibrations right where they're created, this sealed muffler compartment keeps all electronic components very cool. All the heat of mufflers and engine cooling stays out of the fuselage. 100%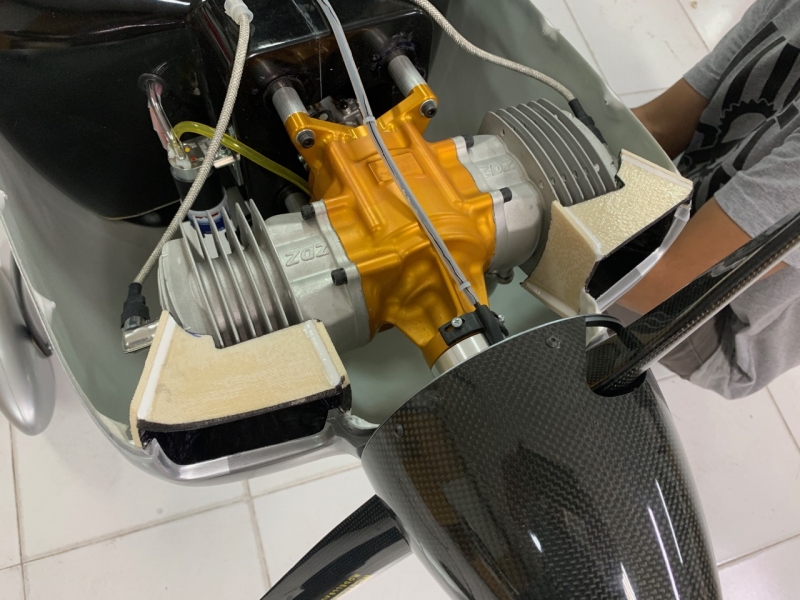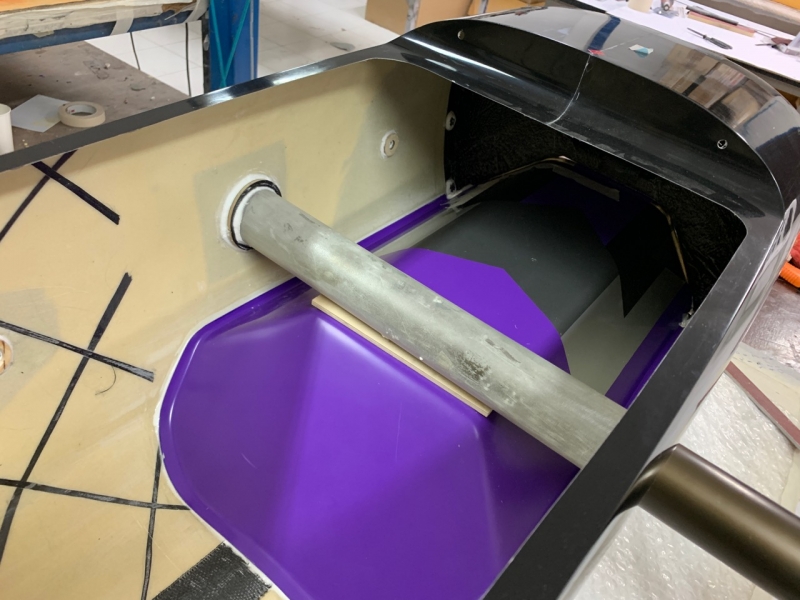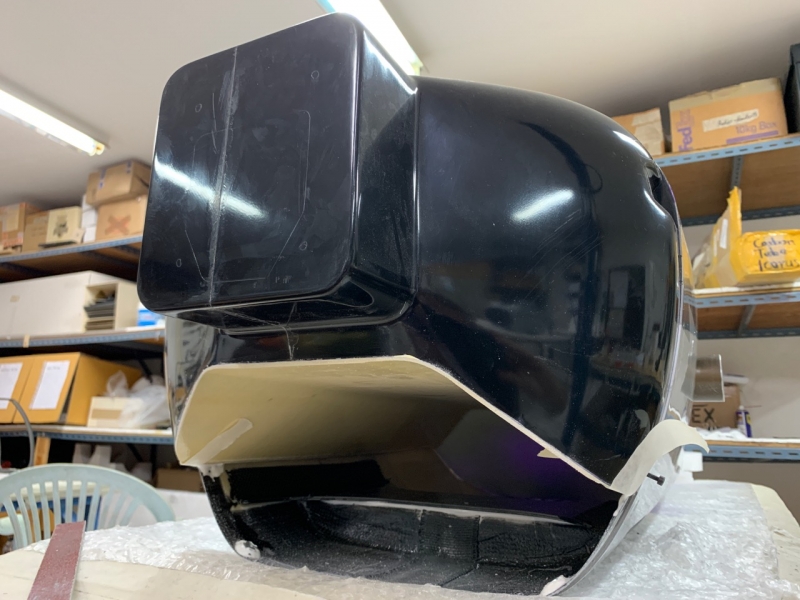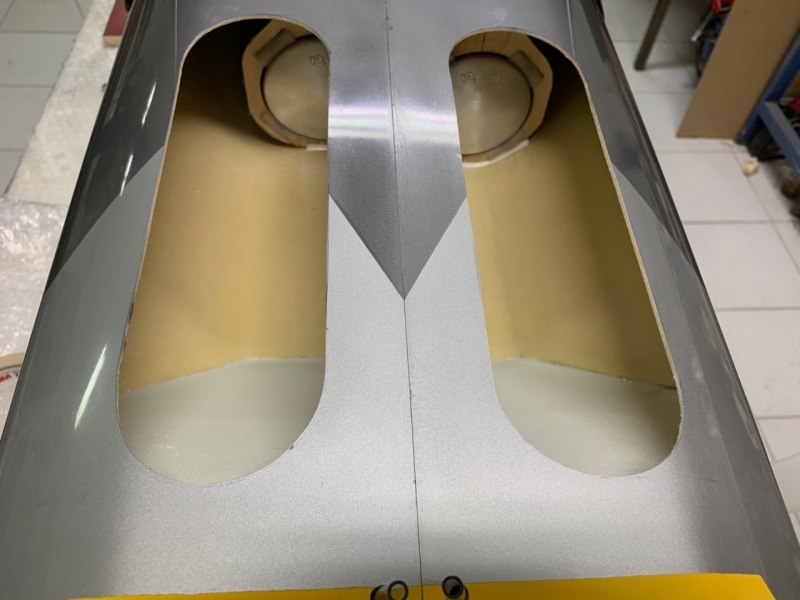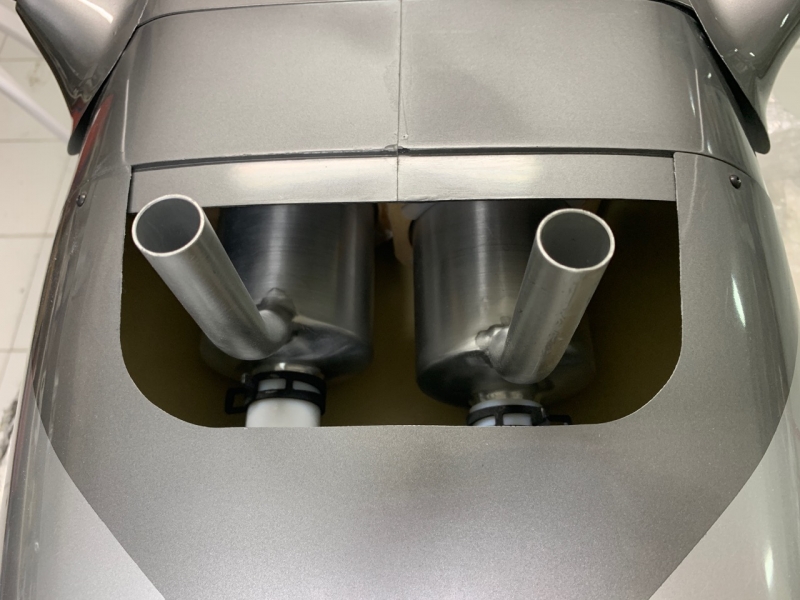 Landing Gear
The landing gear is an all new design as well. It has NOTHING to do wtih the previous CARF-Models gears. Opposed to the previous design, the new gear is a one piece design without a separation in the middle of the fuseage. It's design is a multi chamber hollow design, which cannot split open along the seam when a hard landing would normally overstress the predecessor design.
Even more, the new gear isn't drilled for mounting bolts, it is clamped. And it is not clamped from the top side as usual, it is clamped from the bottom into a recess of the fuselage. An all new wheel pant interlocks to the bottom end of the gear and gives a solid aligment to the gear strut. And at the upper end a pair of nicely made gear cuffs create a very pleasant appearance, as they at the same time cover the moutning recess for this all new gear. This new design also keeps the gear away from any muffler heat, making sure that it won't "sag" over time due to heat.
A beautiful gear, extremly strong, clamped not bolted and only less than 350 gram light - this is truly as revolutionary as the entire rest of the airplane.!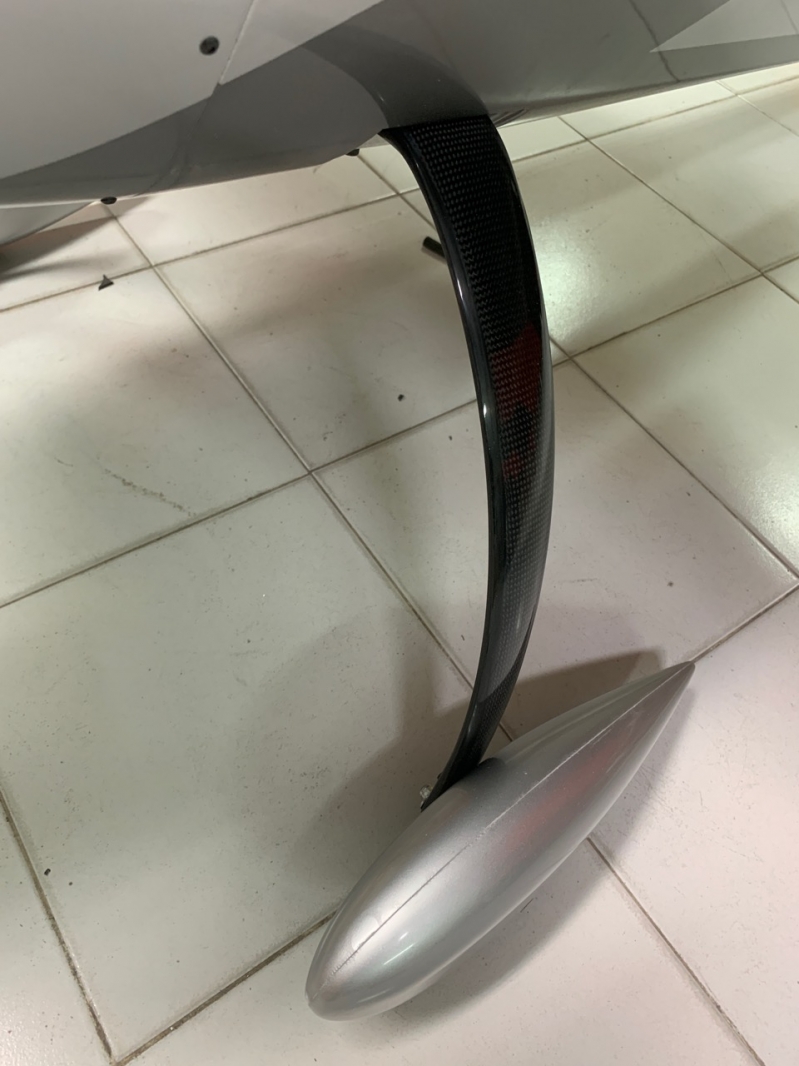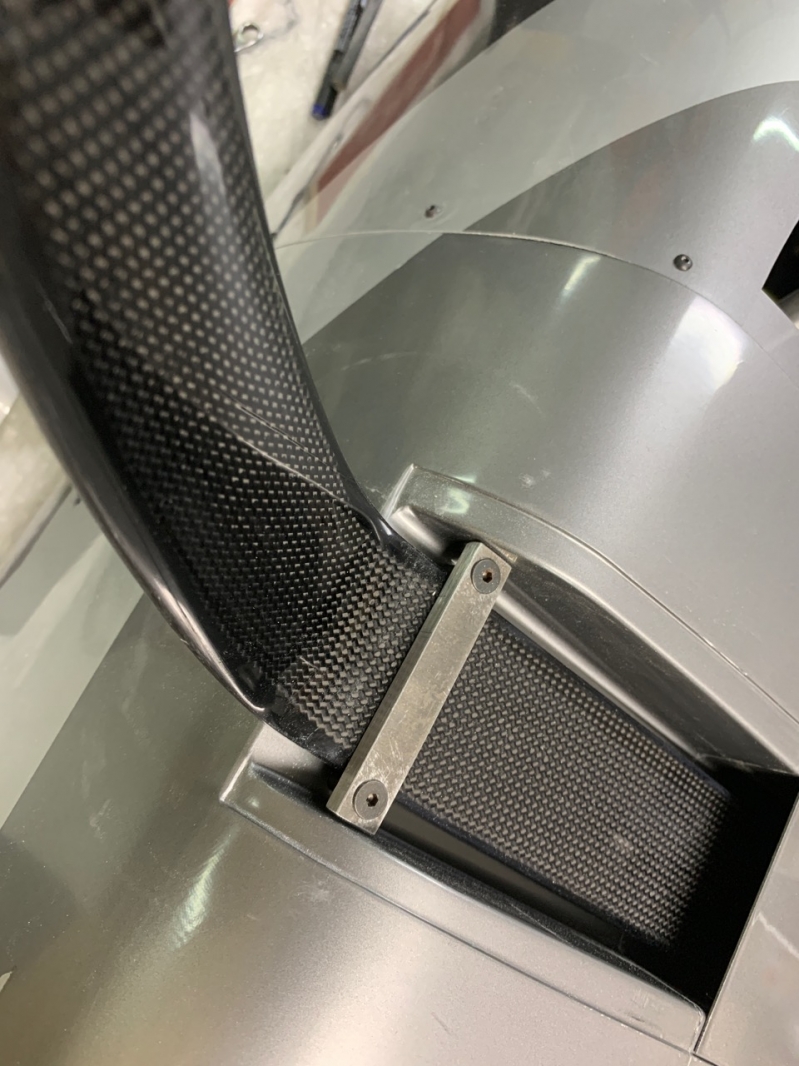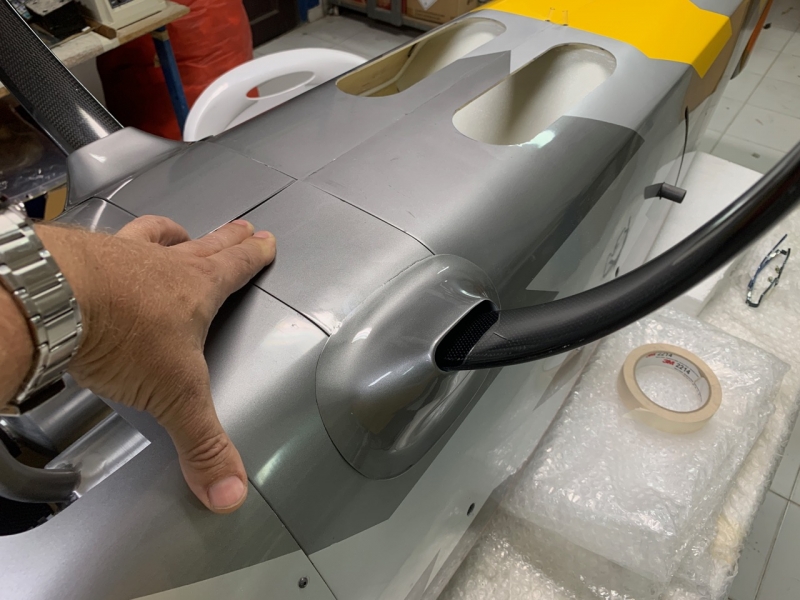 Color Schemes
At the beginning we will offer the Cayman Scheme and the Launch Scheme, both are extremely attractive and can be discussed with us for custom color changes at a minimal extra charge. Furthermore all schemes of the previous Extra 330SC can be adopted on this all new airplane, even full custom schemes are possible. Contact us with your ideas. As long as you have some documentation, there is notihin too complicated for our artists and our production teams to make your dream plane come alive. CARF-Models prides themselves with our extensive custom service, allowing you to individualize your airpane 100%. Contact us at info@carf-models.com to see if we can make your dream come true.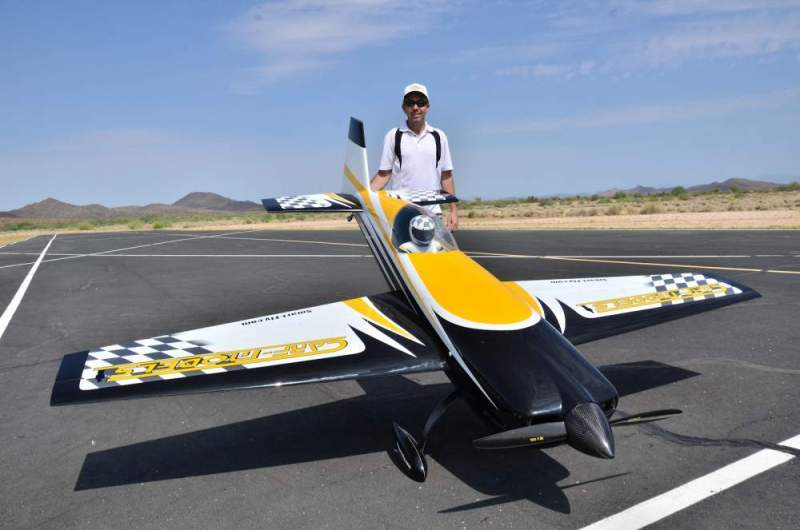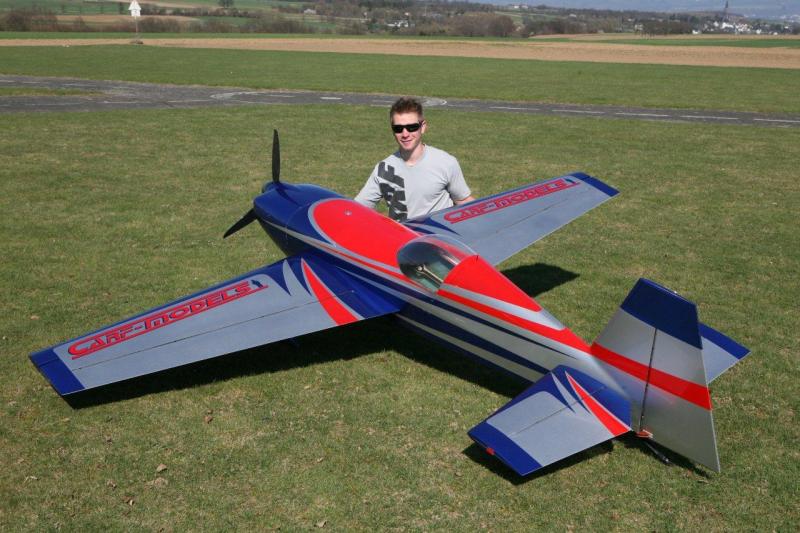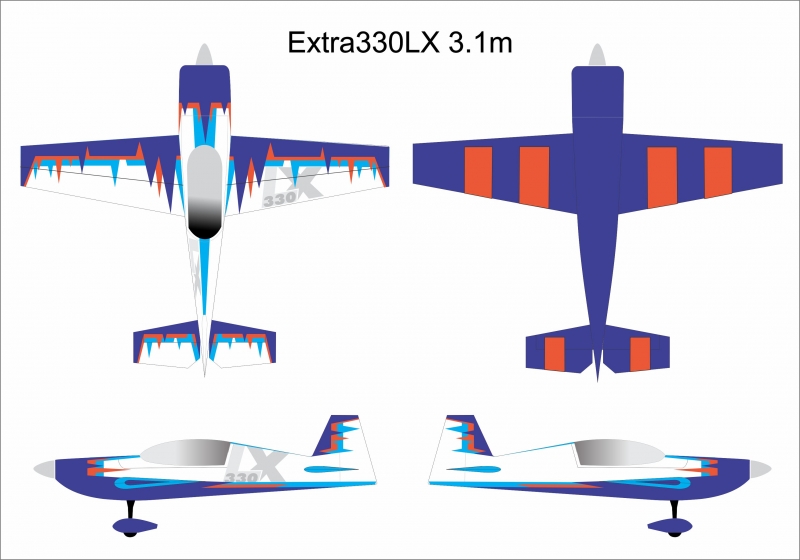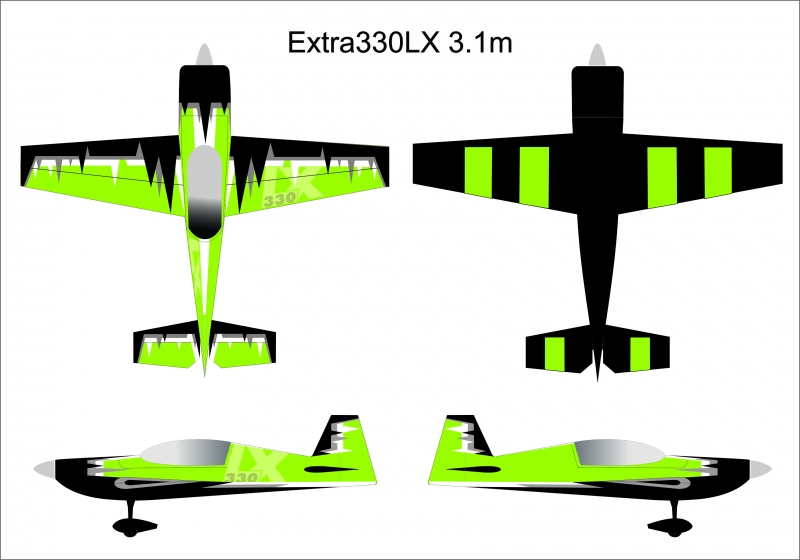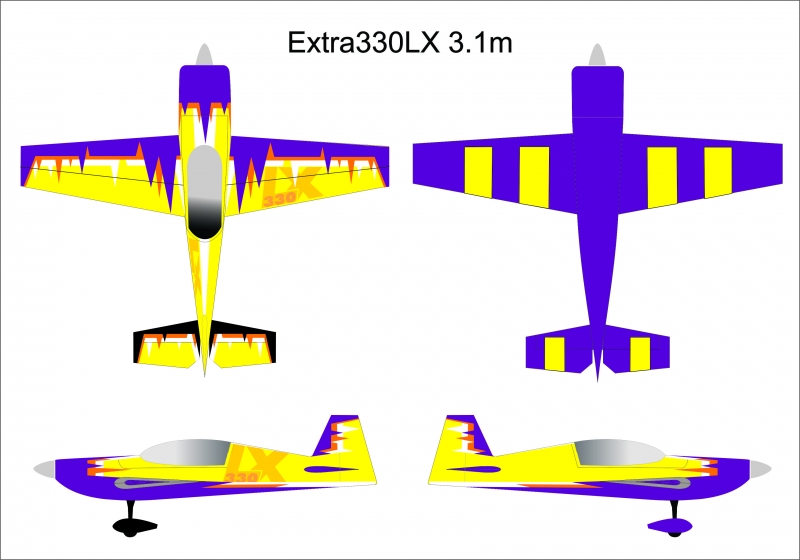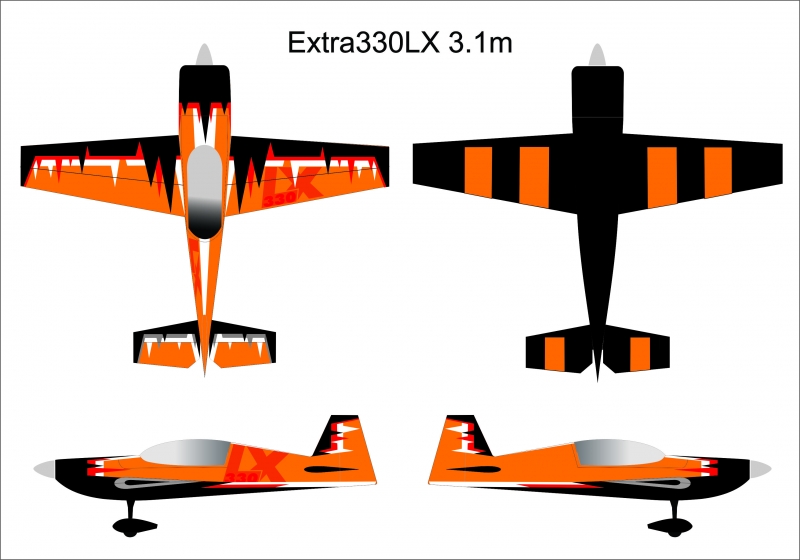 Flying Performance
Well, that's what this airplane is deisgned for. Ultimate Performance. It is supposed to fly any and all other aerobatic plane against the wall. And THAT's WHAT IT DOES!!! All mass concentrated within 25 cm (10") of the Center of Gravity, no servos in wings and stab, that promises an agility never seen in a composite airplane before - we dare to say not even in a wooden airplane of the same size. It is as nimble as a 35% Extra and you would never think that you are flying a true 40%. Besides the agility due to mass concentration, there are other features maing this new Extra so special. The new airfoil , the wing moved up by 20 mm and the stab moved down by 20 mm, the adjusted dihedral and the perfected incidences make this Extra the most neutral flying one of all... The control surface sizes are generating breathtaking efficiency, and still they feel soft and precise around the center, due to the thick trailing edges and the well thought out control setup.
There is nothing this airplane can't do. Nice and fluent classic aerobatics, crisp positive and negative snap rolls, hard 3D with ever new maneuver inventions, the fastest rifle rolls, extreme tumbles, knife edge spins, crankshafts, positve and negative hovers, the performanc is limitless - only the pilot is the limit.
There simply is no match for the CARF-Models Extra 330LX on the market today. In cars talk Porsche, talk Ferrari, talk Bugatti... in model aerobatics now talk CARF. Plain and simple.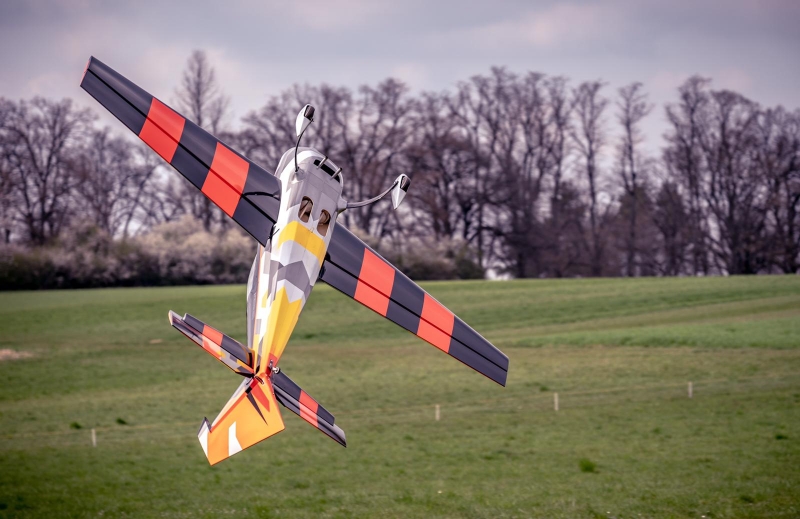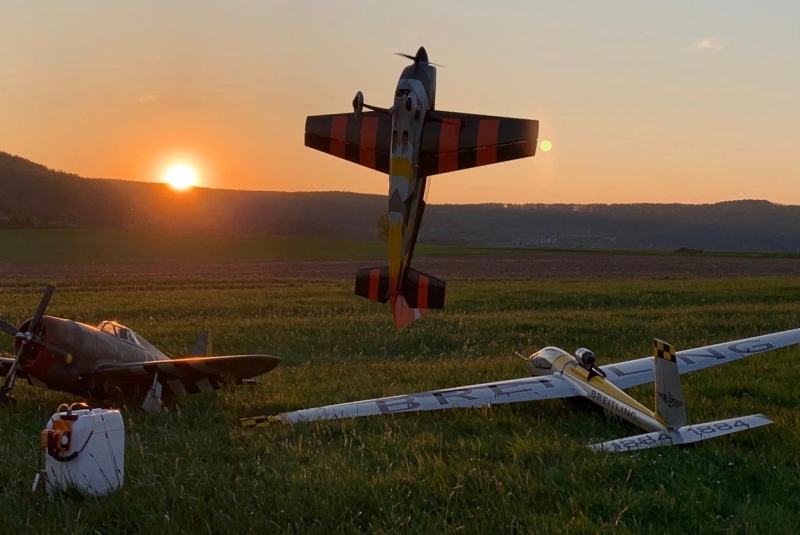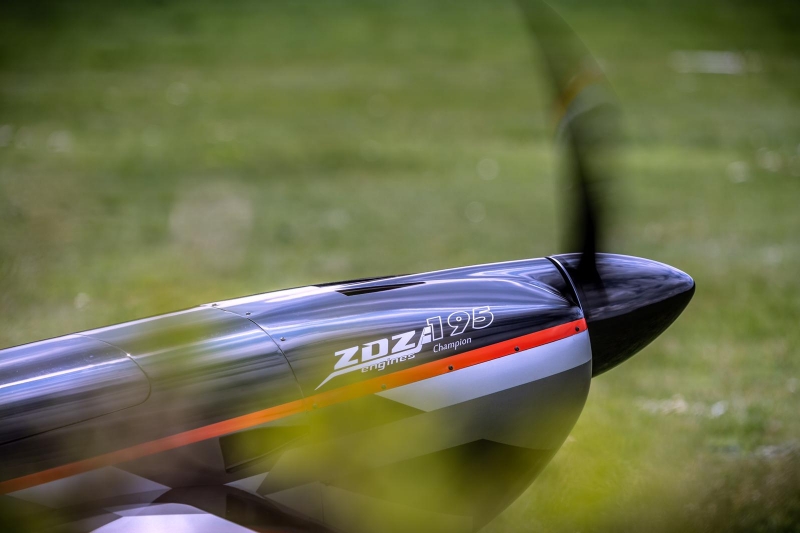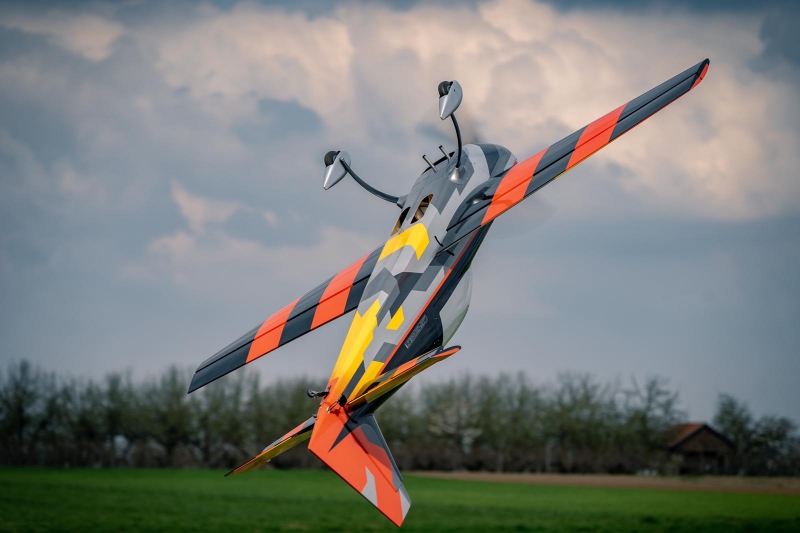 Scheda Tecnica
Apertura alare: mt. 3,05
Lunghezza fusoliera: mt. 2,90
Peso a secco: 17,5-18,5 kg
Motorizzazioni: 170cc 220cc

Servi: 9 high power digital servos